Are you looking for your new dream home
in one of the best places to live and work in America?
John Wesley Brooks is an expert in helping people find their dream homes in Huntsville, Alabama. With over 18 years of experience, he has helped countless people find their perfect match and get into the house they love at an affordable price and to the extension they need.
John Wesley Brooks has the eyes trained for detail. With more than 11 years of experience in New Construction, he knows  what a home looks like from the ground up.  John has worked directly selling new homes with every well-known builder of North Alabama. Meeting hundreds of customers on-site and also selling some new homes he builds with a reputable  builder in town has given John Wesley Brooks the knowledge and expertise you need when you decide to buy a new home. John has worked with Breland Homes,  Legacy Homes, Valor Communities as a direct Real Estate Professional on site for them, name a builder, most likely John has sold one of their homes. The expertise on new construction goes from production building properties to custom built homes where John has also large experience selling beautiful properties from our custom builders in town.
Huntsville is the third-largest city in Alabama and one of the most affordable cities in America. It's also home to some of the nation's top employers, including NASA, Boeing, Lockheed Martin, Mazda-Toyota, Dynetics, Facebook, and Northrop Grumman, among many others. The city has been recognized as one of "America's Best Places to Work" by Forbes magazine; it was named among "The 10 Best Cities for Young Professionals" by U.S. News & World Report, and it was ranked No. 1 on Money magazine's list of "Best Places to Live." There are many reasons why people love living here – from its high quality of life and low cost of living to its thriving economy, excellent schools, and safe neighborhoods – but we think you should see for yourself! 
The boom of new construction happening all over town giving our North Alabama that sense of freshness and new development is one of the many reasons why people love living here, from our top-notch schools to the beautiful landscape and friendly community! We have everything you could ever want or need in a city. Add a Real Estate Professional that knows homes from the backbones following inspections to the finished product, that search does not need to extend much when you work with John Wesley Brooks he is your eyes and brain during the building of your new home.
Huntsville has approximately 1.2 million people living in it and the growth of the infrastructure, new developments, and companies investing in this area set a high expectation for continuous expansion and more relocations happening in the coming years.  Revamping many famous places and providing a fresh and modern environment has been noticeable to attract investors and workforce from different States and even countries to invest and live in the metropolitan areas surrounding Huntsville. Known to be home to key industries for
aerospace/defense, information technology, advanced manufacturing and bioscience
among others.
You can live your best life here with access to world-class shopping at Bridge Street Town Centre or dining at restaurants such as  Connors,Char, Grille and there are plenty more things that make this place so great – from outdoor activities like hiking along Monte Sano Mountain or canoeing down Flint River to museums like EarlyWorks Family History Center where you can learn about our area's past while having fun with family members young and old alike! We could go on all day about what makes us proudest about Huntsville Alabama, new developments, and more!
If you are interested in another area of our North Alabama, you may have heard about Madison, Alabama where new construction has been booming for a long time, and builders can't keep up with the high demand for new houses to be sold. Madison keeps on expanding, from land to population! Constant new construction for both residential and commercial makes Madison a growing community that the technological companies keep buying into. Madison offers desirable schools which makes it more attractive to locals as well as out-of-town home buyers. The schools are known to be top 10 in the Nation. Madison can be considered one of the best small towns to live in North Alabama. 
You'll love living here!Madison Alabama offers a variety of shopping options including retail and dining options at its downtown. Take a stroll on a typical weekday or enjoy multiple parades and events hosted in this popular spot.  Groceries stores like Publix, Krogers, Walmart, and a few more grocery shopping are open and in close proximity to Neighborhoods and main areas for residents.  Madison offers a wide variety of entertainment and recreation options, from golfing, electronics, and others, to great medical facilities, hotels and hospitality, sports facilities, dance studios, gyms, and large retail options. Madison Residents are filled with pride and dreams, being fully aware of the growth of this great community.
The new developments are still ongoing bringing more opportunities for families to build their dream home in this gorgeous area. You will see the perfect combination and style from townhomes, single family homes around 2000 sq ft, to the luxury and estate homes built all over this area.
Watching the process of your house being built, having all of your questions answered and a professional like John Wesley Brooks guide you through is a bonus. No matter if you are a first time home buyer, or an experienced home owner/ investor, John Wesley Brooks helps you from the basics of finding and buying a home, what the current market offers, how to get pre-approved for a mortgage, selections, walk throughs, inspections and even where to find local schools. You will be covered and in great hands buying or building your new home!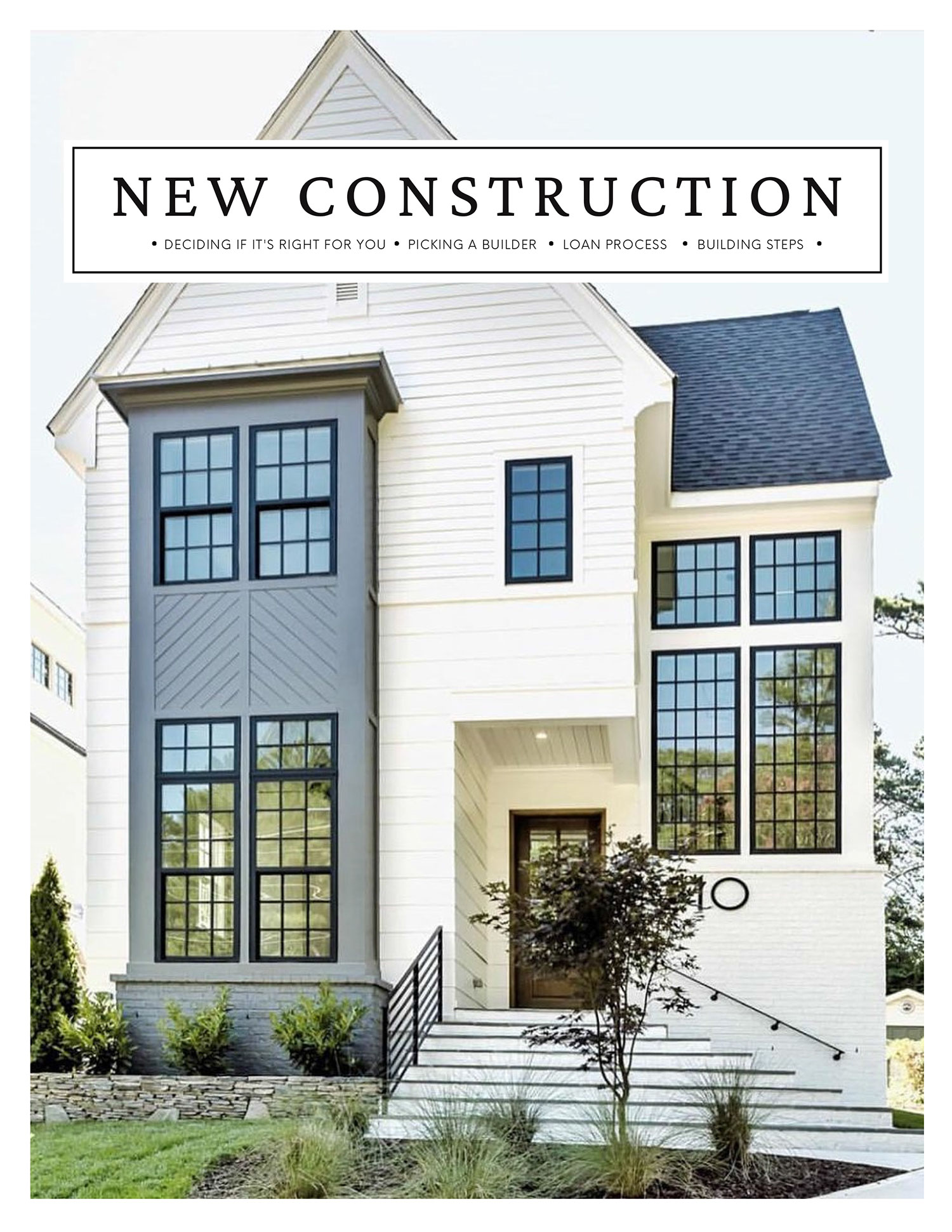 REQUEST YOUR FREE
NEW CONSTRUCTION GUIDE: