The Brooks Family Of Realtors proudly believes that it's all about giving back to our community by participating and joining the efforts of some of the most caring organizations locally and overseas.
The Fearless Project Providing Bags With Items & Books For Endangered Children in North Alabama by Different Sheriff's Department Offices
Volunteers at Manna House in Huntsville, Alabama
Volunteers With The Dream Center in Huntsville, Alabama
Volunteers Internationally With Mission Groups In Countries Like : Colombia, Honduras, and Panamá
Board Member of Tree Of Life International In Honduras
– Feeding & Caring For Children & Their Families in Central America
Supports Orphanages – NGO Work Of Some Organizations In Moldova
Supports The Medical & Community Work In Romania By some NGO's
Supports Fearless The Lion, Children Books, & The Work Of Pat Brooks in Huntsville and the United States impacted by Natural disasters or through the Fearless Project
Meet Fearless the Lion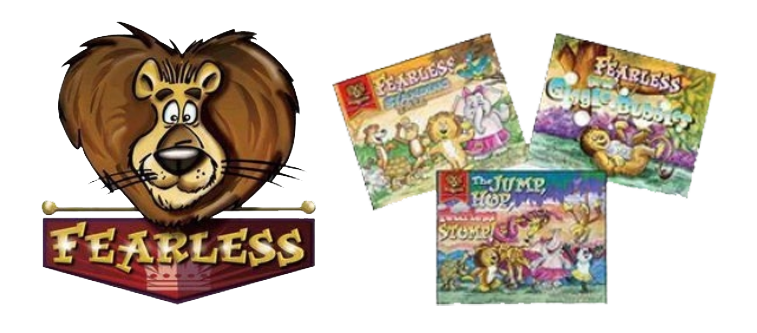 The Fearless the Lion book and product suite is a multi-layered approach to the emotional rehabilitation of children living in fear and coping with difficult circumstances. Fearless the Lion is an exciting series of children's books and activity books that are changing kids' lives all over the world. Fearless encourages children to overcome fears, persevere through struggles, and to view life through a joyful lens.
Fearless the Lion and His friends are always giving a message of hope and tips for Parents on how to help Kids and others to rule over Fear!
Hear About Fearless the Lion's Project
This is what is about, the Children. Take a few minutes to discover what is behind this amazing community outreach that our family is part of. You'll hear it from The Visionary Herself,  Pat Brooks.