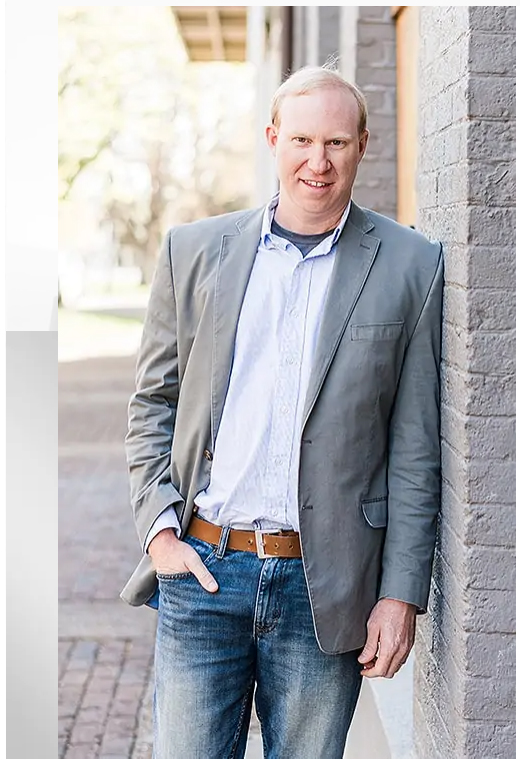 John Wesley Brooks is a top real estate professional in the residential real estate North Alabama area, with more than 20 years of experience. John is a native to the Huntsville metro area. Born and raised as THIRD  generation realtor having an intimate knowledge of the North Alabama real estate market. He is passionate for what he does, he learnt to love this industry since an early age. Much of his inspiration came from his grandmother, who founded the Landmark Realty Center in 1959 and became the first president of the Huntsville MLS Board of Realtors. Following her footsteps and his parents lead, John became the successful Real Estate Professional he is today.John W Brooks has proven track record, the right skills set, 20 years of experience incorporated with morals & ethics. If you are serious about buying/selling your home, He is serious about getting the Job DONE!
John, is one of the Top Executives in the Huntsville Metro area, title given for his dedication, achievements, and leadership in the residential real estate industry being recognized as top 1% Coldwell Banker Agents internationally, #1 Real Estate Agent at Coldwell Banker Of The Valley, and Top 5% real estate agent in the North Alabama.  John Wesley Brooks is known for his extensive knowledge in the real estate market, strong work ethics, dynamic negotiation skills, outstanding client focused mentality & constant communication with his clients. 
When it comes to making one of life's biggest and most exciting decisions, experience, service and Who you work with definitely matters.  John Wesley Brooks,maintains an impressive five-star review rating and for John, finding a client's dream home and helping another sell some properties is not his job,it's his passion!
Clients come first and during the process, John will educate you on what needs to be done to have a successful sale or purchase of your property. There are many components of a real estate transaction, you can count on John every step of the process! 
Who You Work With Matters!
Our Family is TOP NOTCH in the real estate industry & North Alabama home experts. When you work with us, you'll receive tailored information on your preferred market areas, your choice of neighborhood, your new home, and/or current home. Especially now, more than ever, in Today's volatile real estate economy.
We strive to make the home buying and home selling process of your Tennessee Valley area home an enjoyable experience with open line of communication, you'll have our individualized attention during the whole process. Our goal is to help you attain complete satisfaction with your real estate needs. We are ready to assist you. We do residential re-sale homes as well as new construction.  We work on the relocation, luxury market, investment properties, multifamily properties & commercial.
We would love the opportunity to assist you with your real estate needs today!
WHY WORK WITH US 
When you work with John Wesley Brooks and The Brooks Family Of Realtors, you will discover that:
Honesty and integrity are core values of our family passed through the decades and that have allowed us to earn a well- respected reputation in our community.
You'll have your advocate in the transaction, your ally in negotiations, and your advisor when making a life changing decision such as purchasing or selling real estate property!
We offer:
Professional service 

Transparency

Comparative market analysis and updates of your properties as needed

Exclusive marketing strategy based on your real estate property

Marketing producing videos

 Mailing campaigns

Extensive Networking

Social media marketing

Custom ads

Constant communication

Local expertise 

Full hands on and guidance of your property renovations when applicable and so much more!

Relocation Expertise
John Wesley Brooks has been a top producing North Alabama Realtor. Consistently ranking among the top 5% of all The Best Real Estate Agents in our Huntsville Alabama Market. 
John is detailed oriented. His experience in the real estate industry gets you sharp & experienced eyes for those things others may overlook; from cosmetic home features, to structural building issues, paperwork, tips and hacks you may not think about.
John is a first-time home buyer and first-time home seller specialist as well as experienced investor working on property management and luxury real estate and He is known for making his clients feel like the only client he has. Hiscustomer-centered approachhas been an important key recognition in his work ethics whether you are a buyer or a home seller 
When you work with John Wesley Brooks and his family you have experienced professionals on your side, which for sellers can mean the difference between your home sitting on the market for months or selling quickly, for hundreds of thousands if not millions of dollars more. For buyers, you need someone you trust and know that has the experience to guide you through the process in a very competitive real estate market full of high demand for low inventory of houses, which could be overwhelming for many people, and provides you with a seamless, smooth transaction. 
John helped 90 families buy & sell  real estate property, He sold 114 Properties, and He was awarded  #1 Top Real Estate Agent For Coldwell Banker Of The Valley in Huntsville for  2021!
Podcast and Articles
Executive Press Releases:
What else do you get when you work with John Wesley Brooks? 
For those selling their house or the ones that just purchased an investment property in our North Alabama with John Wesley Brooks, you will also gain access to our go to general contractors who will help with any remodel of your home
You got a set of very detailed eyes in this area if you:
Desire to buy a "Flip" property

Are You Relocating? No Problem. John Wesley Is Certified Relocation Specialist from military families to individuals moving out of the State of Alabama  and  even overseas.

Property Management Services: If you need someone to manage your rental or multifamily residential property; John is standing by and is ready to take that stress off your shoulders.  
John Brooks will listen to your needs and always keep an open line of communication during the entire process.
You will benefit from his outstanding negotiating expertise & problem solving skill sets

All our efforts will allow you to move forward and take life's next step. we know this market and want to help you buy and sell your home within it.

Extensive market knowledge helps, but it's that passion and  DEVOTION to his  clients that wins them over. 
"If you want something DONE, ask a BUSY person" Benjamin Franklin.
My parents & I have been serving the North Alabama, The beautiful Tennessee Valley since 1972. All that expertise, knowledge and education fully to your service!
Let's Chat Today!