Know A Few Reasons Why Our "Rocket City" Huntsville, Alabama, Rockets to the Top of Best Cities in the United States
Hey friends, we are back on the news again and the ranking of why to consider living in this Southern City is out. Once  again Huntsville Alabama ranks as top of best cities to live in the United States.
The last couple of years we have seen how Huntsville, Alabama, is quickly becoming a popular destination for those seeking a high quality of life, affordable living, great real estate investment opportunities, and a booming job market. In fact, according to a recent article from US News, Huntsville was ranked #1 in the Best Places to Live in the United States, and #1 in the Best Places to Live in Alabama. Additionally, the city was ranked #3 in the Cheapest Places to Live, and #16 in the Fastest-Growing Places all around the United States.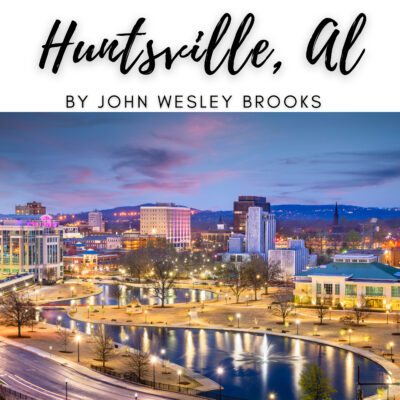 So, what's behind this surge in popularity for Huntsville? For starters, the city has a strong economy, which is largely driven by the aerospace and defense industries. Huntsville is home to NASA's Marshall Space Flight Center, the United States Army Aviation and Missile Command, The Toyota Plant, Boeing, Raytheon Technologies, Northrop Grumman among numerous other high-tech companies that call Huntsville HOME. This has led to a thriving job market and high salaries for workers in the area.
What else is making people consider Huntsville metro area as a top choice to move or invest in among other cities?  Well, it's not just the job market that's attracting people to Huntsville. These are a few reasons:
The city has a low cost of living making it an affordable option for families, retirees, and young professionals alike.
The current median home price sold is around $275,000
Huntsville offers a great value for those looking to buy a home.
Beyond the economic factors, Huntsville also offers a high quality of life being a family oriented city, full of traditional southern families as well as many relocating individuals that want the same or just add up a little of their own to have more of what we call a Melting Pot of cultures. The city has a vibrant downtown area, with numerous restaurants, bars, and entertainment options that keep investing in our real estate and food industry. Additionally, Huntsville is surrounded by natural beauty, It is not a secret of the Mountain chains, from  Green Mountain, the scenic Monte Sano State Park located just minutes from downtown and more.
Of course, no discussion of Huntsville would be complete without mentioning the threat of severe weather. While tornadoes are a risk in the area, Huntsville has a comprehensive warning system in place to alert residents to any potential dangers. And for many people, the benefits of living in Huntsville far outweigh the risks. Plus adding a Tornado Shelter to your property gives you a peace of mind and safety.
So, whether you're looking for a new place to call home, invest, or just interested in learning more about what Huntsville has to offer, or specially additional reasons why Huntsville Alabama ranks as Top Of Best Cities In The USA  be sure tocheck out the city's ranking on US News' list of Best Places to Live. And of course, if you have any questions about living, moving, or what's going on in the North Alabama area, don't hesitate to reach out to us – as Huntsville Natives John Wesley Brooks and The Brooks Family Of Realtors have more than just plain answers. We have been serving the Tennessee Valley all around Our North Alabama since 1972.
Have you connected with us yet? If not, make sure you check us on our social media, subscribe to our YouTube Channel, text, call or send us some smoke signals. We would love to help with any real estate needs you may have.
If You Want To Check Out A Little more of what Huntsville Downtown looks like and what we have to offer watch John Wesley Brooks quick Downtown Huntsville tour below.