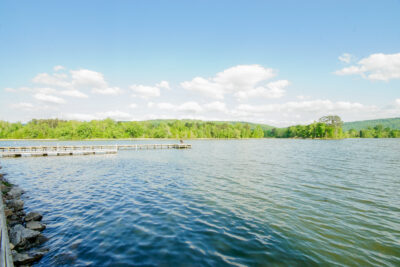 Lake living at its finest, Nature and community living. What else comes to your mind when you think of Guntersville Alabama? Definitely boats, fishing, mountains, camping, water, lots of trees, more water, fun activities, seafood restaurants, country feeling and more water. Guntersville has been ranked on the top 100 places to retire and when you drive through the roads of this quaint town, you will know why. 
 Guntersville definitely is chosen for those vacation travelers in search of water adventure and relaxation, the lovers of water sports, the ones needing a escape of busy city life for the weekend or a different spot for the summer, the ones searching for some peace and quiet and retire by the water or on top of the mountain areas. The lovers of history appreciate the old charm and structures built in its downtown streets. The landscape will definitely impress you; Guntersville makes a fabulous spot for photography and nature lovers! 
Some of the most known highlighted things that attracted home buyers to this area besides what is mentioned before, it's the fantastic growth of new construction residential homes being built, new restaurants, new jobs coming and a great school system. The warmth and charm of the old with the new that you can appreciate driving by, all this adds up to a desirable quality of living for many homeowners and investors in this area.
What We love the most
The Nature 

The Southern Hospitality

The warmth feeling people and places display

Charming historical buildings

Fishing on any time of the year

The numerous recreational activities  

Camping  

The Lake and water activities  

Eating by the water

The 69,000+

  Pure Acres of Water

The Lodge at Lake Guntersville State Park
Where To Eat:
Top O' The River

Guntersville Harbor

Fire by the lake

The Brick and Grill Bar

Wintzell's Oyster House

Rock House Eatery

Old Town Stock House
And so many more options you need to try!