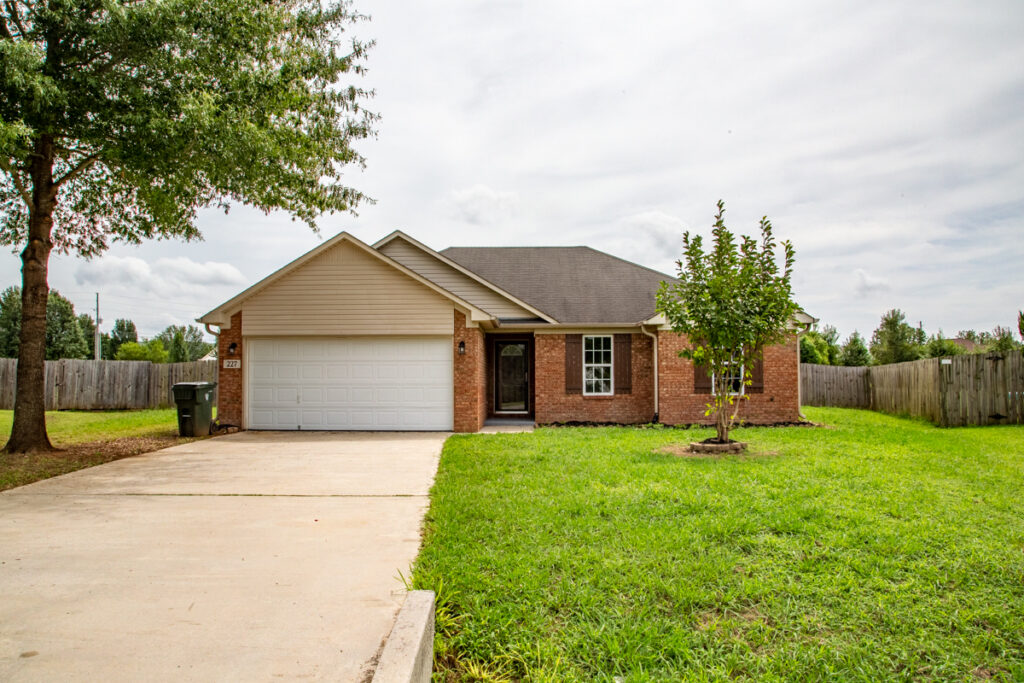 The Rocket City as we call Huntsville, is the 4th largest city in Alabama. It is also the perfect Melting Pot of North Alabama. A City on the move and growing faster than you realize.  As part of Madison County, Huntsville has a large extension geographically. The neighborhoods and areas of interest are easy to find. Huntsville is centrally located in the northernmost part of the U.S. state of Alabama. Huntsville is known to be the center of business for North Alabamians. Huntsville geographically extends west into neighboring Limestone County.
Huntsville Alabama is the perfect place for you. It's not just any city, but one of the most beautiful places in America.
Also known as the county seat of Madison County
. We have everything from historic homes to new construction and even waterfront properties that are available for sale. You can find anything here! And with our great schools, low crime rate, and affordable housing market it's no wonder why so many people want to move here every day!
According to 2010 census [Population at 180,105] & the 2016 census [Population at 194,057 approximately]
Huntsville has approximately 1.2 million people living in it and the growth of the infrastructure, new developments and companies investing in this area set a high expectation for continuous expansion and more relocations happening in the coming years.  Revamping many famous places and providing a fresh and modern environment has been noticeable to attract investors and workforce from different States and even countries to invest and live in the metropolitan areas surrounding Huntsville.
Huntsville is undergoing a modern makeover with many famous places being renovated in order to attract investors and workforce from different states. 
Downtown and several historical places have been renovated. You can walk around the Big Spring Park and notice the beauty and design that brings families and friends together, especially during summer and Christmas Holidays.  
New entertainment venues with Breweries and Restaurants have opened up in the last couple of years. Some of those famous places include: Stove House, Campus No. 805, Yellow Hammer, Midcity, Village of Providence, Dave and Busters, Pizzerias and Restaurants with a multicultural taste of your favorite cuisines from all around the world from Romanian, Mexican, Easter European, Cuban, Puerto Rican, Dominican, Caribbean, Asian, Italian and all type of fusion you will need to try.
One of the major landmarks and well-known places that make Huntsville famous include:
NASA's Marshall Space Flight Center, The Us Space and Rocket Center, and the United States Army Aviation and Missile Command.
You can live in one of our beautiful neighborhoods that are close to everything or simply choose to live in one far enough away from all the hustle and bustle.There are great schools nearby as well as shopping centers, restaurants, parks and more!
You will have plenty of options to choose from if you are a lover of exciting nightlife. You're not living on a farm or small village anymore, [ but you're close to many]— The people are friendly here too; it's always nice making friends at your local coffee shop or running into someone while walking along the street together.
---
01

What we love most about

Huntsville, Alabama
There are so many things that make Huntsville such an amazing place to live in.  Here are some of our favorite things about living in this side of Madison County in North Alabama:
Downtown Huntsville 

Topgolf

Bridge Street Town Center

Southern Hospitality

Von Braun Center 

The variety of family-oriented activities you can enjoy

The variety of activities for single individuals you can also enjoy

The outdoor trails and greenery to hike and take advantage of

Monte Sano Mountain

Huntsville Museum Of Art

Lowe Mill Arts and Entertainment

The Us Space and rocket Center

Botanical Gardens

The Burritt on the mountain

Harmony Safari

Ditto Landing

Panoply Arts Festival 
Favorite Places To Eat At:
Connors Steak and Seafood

Commerce Kitchen

Cajun Steamers

Purveyor

Rhythm on Monroe

Pane E Vino

Honest Coffee

Cotton Row

Humphrey's 

Furniture Factory

Pofta Buna Café

Surin Of Thailand

Mason Dixon

Hildegard's German Cuisine 

Neon Lilly

Mangia
There are many other places to enjoy. These are just few to name but definitely some others are coming soon with new developments for commercial and residential taking place all  over the city just confirm that Huntsville definitely is on the move!Whether you are moving for work, school or just to get out of that dumpsite town in your state's sticks -Ville; Huntsville is the new place. We have all sorts of amenities and opportunities waiting here with us! 
Our team will help find a home where utilities are already set up so there's no hassle later down the road when trying to not only start over but make some friends too-I mean really connect as part of this vibrant city dweller community we call Home Sweet Home Town USA!!
---
02

What to do in

Huntsville, Alabama
Go shopping or eating at Bridge Street Town Center

Enjoy an outdoor concert during summer events. [concerts in the park]  [Lowe Mills Arts & Entertainment]

Hike Monte Sano or Green Mountain 

Sip a cup of coffee at Café 153

Go biking or running around our green areas/parks

Take a stroll around the Botanical Garden

Explore the US Space and Rocket Center

Enjoy water sports and fishing at Ditto Landing

Go try one of the hundreds of restaurants in town

Enjoy some sweet tea and relax
---
03

What to expect to find in

Huntsville, Alabama
You will fall in love with the beautiful design of this charming piece of the USA and you'll be impressed with the southern hospitality that brings people in this city together. From its great restaurants, local and unique shops, great corporations, and fun activities; there's something here for everyone! Come see why so many people love living in our Rocket City, Huntsville, Alabama!
---
Relocating can be a stressful experience, but it doesn't have to be that's why you need an expert to help make the process as easy and painless as possible for you. John Wesley Brooks will work with you every step of the way from finding your dream home in Huntsville Alabama all the way through closing on your new property. If you need assistance selling your current home or if we can help, find a rental while searching for a new place, we are here to assist!If you are moving to Huntsville Alabama? John Wesley Brooks is a relocation specialist and luxury real estate certified agent. He works with buyers and sellers from first time home buyers/owners to professional investors. Ethics, integrity, great communications skills with continuous training make him the agent you need.
Huntsville is undergoing a modern makeover with many famous places being renovated in order to attract investors and workforce from different states. With approximately 1.2 million people  living here already, the city's growth will only be increasing so that more relocations may happen over time
New developments that will make it one of the most popular relocation spots for many years to come. Revamping famous places in Downtown Huntsville, five point or the medical district allow families and friends to embrace living in this area easily.  If you love the outdoors, Huntsville offers places to walk around: The Big Spring Park, go shopping at Bridge Street Town Center, or enjoy an outdoor concert during summer events. Huntsville is also home to several historical places like the Huntsville Depot Museum and EarlyWorks Children's Museum. There are many things to do downtown that will bring your family and friends together!
We understand that moving and buying real estate can be confusing and overwhelming. That's why we want to help you with your next purchase! John Wesley Brooks is an experienced certified relocation specialist that will walk you through the entire process from beginning to end helping you find the dream home in Huntsville Alabama. With over 18 years of experience, he has helped countless people find their perfect match and get into the house they love at an affordable price.
John Wesley Brooks is the local market expert and eyes and ears for your Relocation Company. He will guide you through the whole process step by step to ensure a smooth transaction.  Call or email today to schedule an appointment!
---
Huntsville is constantly growing and expanding, with new construction happening all over town from residential homes to hotels and venues. There are so many reasons why people love living here, from our top-notch schools to the beautiful landscape and friendly community!Revamping famous places around downtown provides investors looking beyond just raw land prices; instead, they see Huntsville's potential inside out buildings which provide comfort while still maintaining historical integrity – something we call "hybrid architecture."
Residents enjoy taking a walk around the Big Spring Park, stepping into the shops and restaurants surrounding it, enjoying thebeauty and design that brings families and friends together, especially during special events & holidays.  
Huntsville is booming with new corporations and businesses opening all year long, this has shown to bring more workforce and relocating people from all over the country and the world to this charming city. For investors this is another reason that makes Huntsville a city to consider putting their money in!
Thinking about investing, wondering what we have to offer?If you are considering investing in Huntsville and the surrounding areas, you will have different options to choose from. 
Single Family Homes

Multifamily Properties [ Duplexes – Fourplexes/Quads]

Apartment Complexes

Commercial Real Estate Properties.
Tenants and homeowners love Huntsville whether it is an outdoor concert or festival at Big Spring Park or a night out with friends at one of our local restaurants. With so many great things about this city it's no wonder why people are flocking here every day!
You can be confident that I will work hard to find you exactly what you are looking for in Huntsville Alabama!